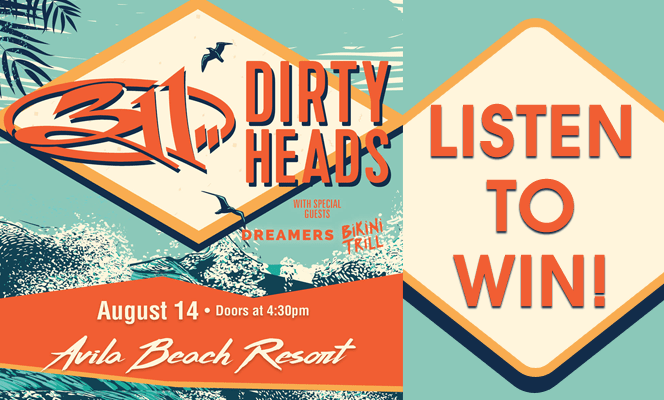 OJ answered all of these questions with a quickness!! He got all of them correct in 25seconds!! He's getting hooked up with a pair of tickets to the Avila Beach Resort to check out 311 and Dirty Heads!!
* Name something that rhymes with dog?
* Name or sing a piece of a song with the word boy in it?
* The United States is made of how many states? (50)
* What is 6 multiplied by 4? (24)
* The female M&M character is what color? (green)
* Name one of the bands that will be playing at the Avila Beach Resort on the 14 of this month? (311, Dirty Heads)