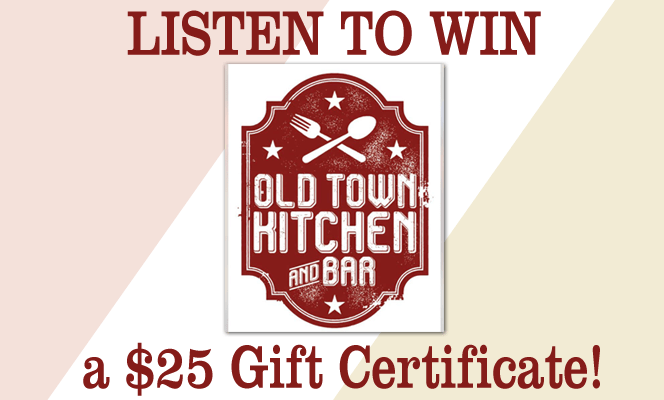 Brenda is getting hooked up with a $25 gift certificate to Old Town Kitchen & Bar in Lompoc!! She answered all 6 questions in under 25 seconds!!
* Have you ever let one rip and blamed someone else?
* Name a baseball team?
* 2hrs. is how many minutes?  (120 minutes)
* How many $5 bills does it take to make $25? (5)
* Besides push ups, name another type of exercise?
* What is the name of the person who's buried in George Washington's grave? (George Washington)