Jessica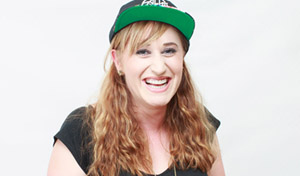 Jessica 

Monday-Friday 10am-3pm 

What is your name? Jessica

What is your home town? Santa!!

How long have you worked in radio? Since 2007!

What is your favorite thing about working in radio? Sitting in a room listening to music all day?! Are you kidding! It's the greatest job of all time!

What is your favorite album? I'm such a pop princess, I'd have say any of Britney's early albums! On the flip side, 90s RnB is my other obsession…Keith Sweat, Ginuwine, Usher, Babyface, Al B Sure!! I could go on and on!

If you could have dinner with any famous person, who would it be? Ellen!

What is your favorite food? Taco Bell bean and cheese burritos, no onions, extra red sauce!

What is your favorite thing to do when you are not on air? Play with my fur babies, Simba and Sheldon!

What do you love most about living on the Central Coast? No traffic!
[episode id=306]