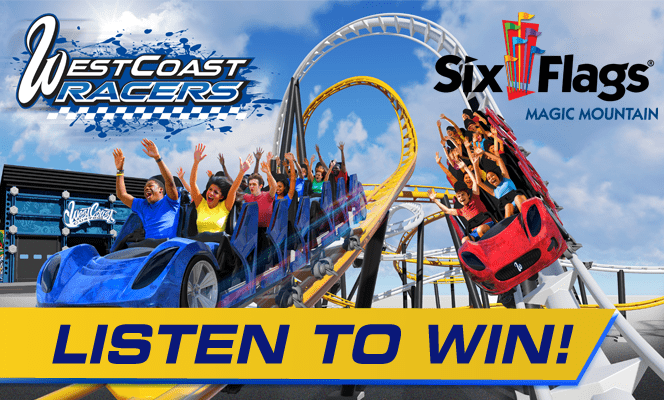 Amanda did an awesome job and got all 6 questions correct in under 25 seconds! She's getting hooked up with a pair of tickets to Six Flags Magic Mountain!!
* What sound do you make when you're eating something delicious?
* Name another style of shoe besides a sneaker?
* Besides poker name another card game?
* What 2 colors make Orange?  (red & yellow)
* Besides Toyota name another car brand?
* What is 21 plus 9? (30)